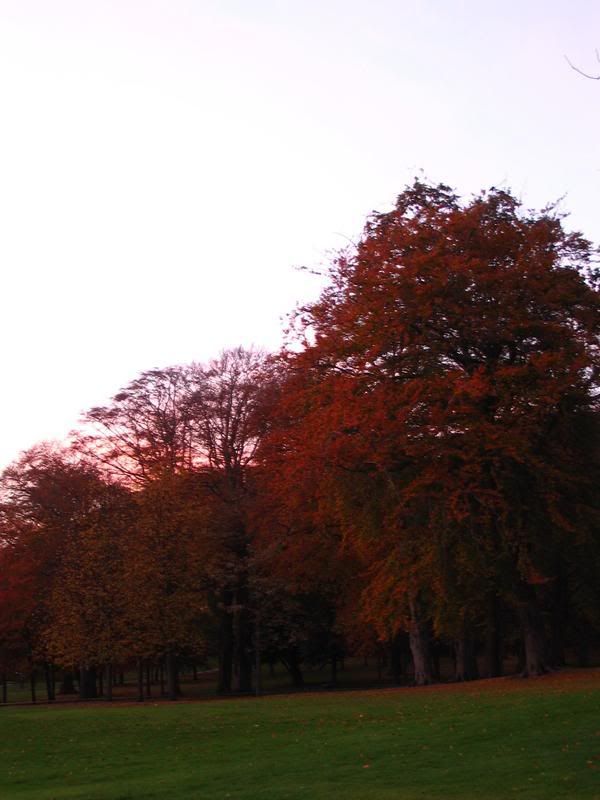 Last night was one of those nights you wish you could freeze forever in time. The air was nippy with a pre-winter chill and fragrant with the smell of burning fireplaces. The leaves were intense with color and falling so fast you can almost see the look of autumn change before your eyes. Trey and I took the boys for a walk up to Seaton Park, and although we set out in daylight, it quickly evaporated, as it does this time of year, into twilight, then sunset, and finally darkness. It was one of those perfect evenings where everything seems right with the world. We sang on the walk back and enjoyed the simple act of being together in such a beautiful place. Here are some of the pictures we took along the way.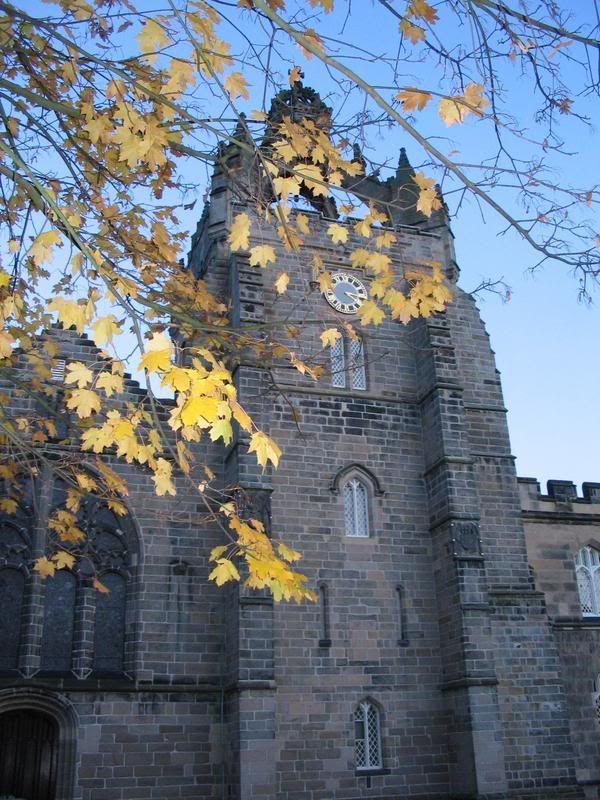 King's College Chapel.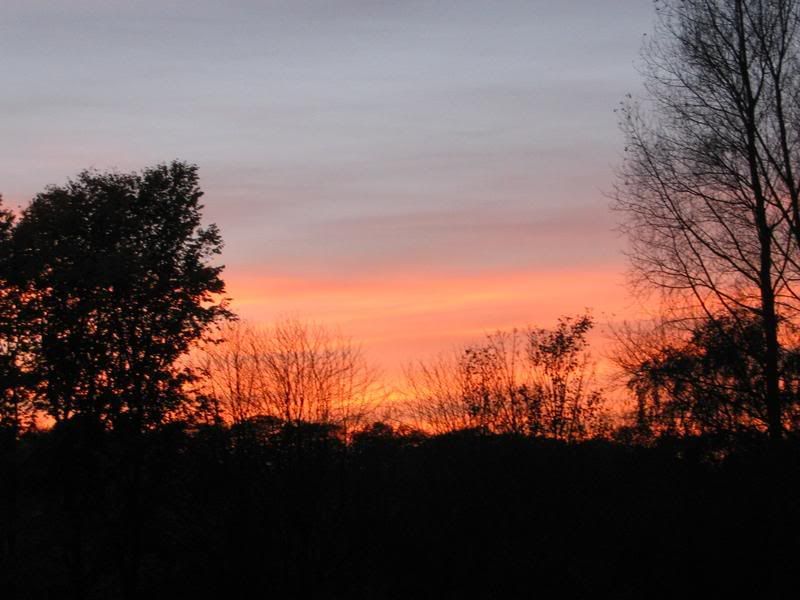 Sunset over Seaton Park.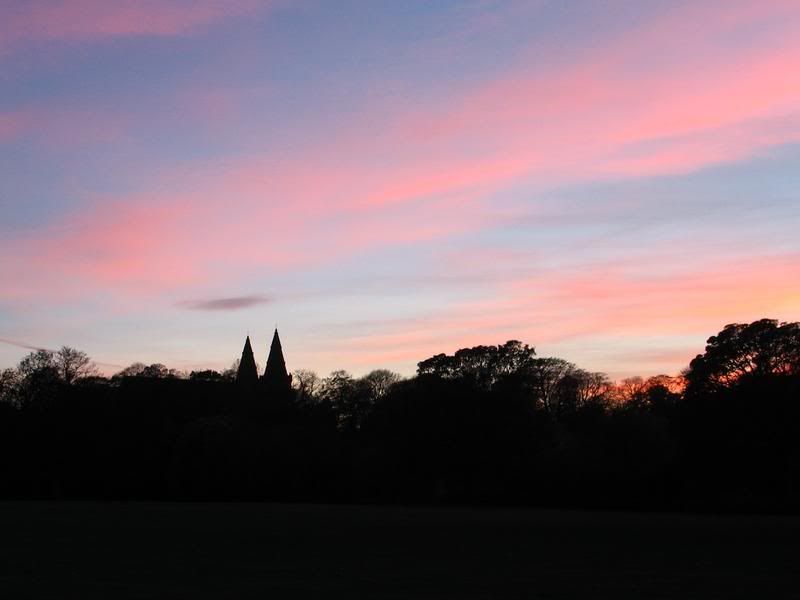 The southwestern sky with the twin towers of St. Machar Cathedral peaking above the treeline.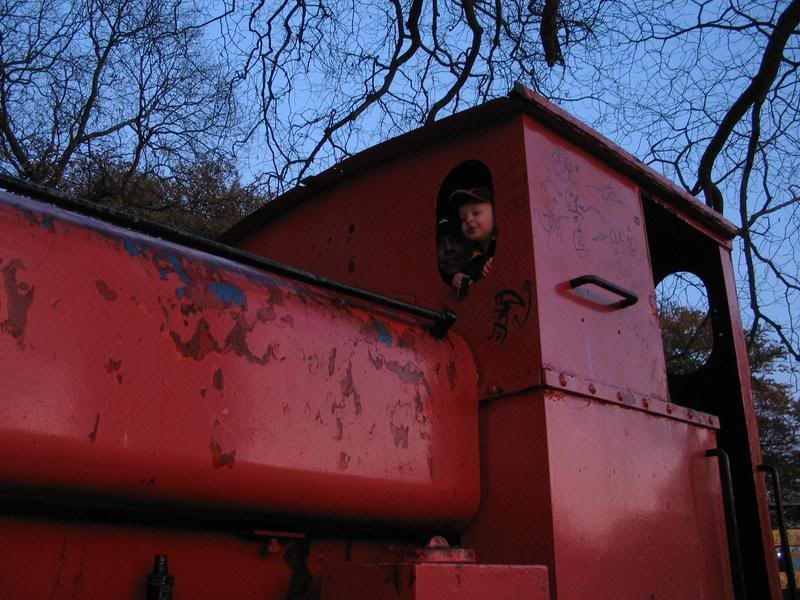 Addison playing on his beloved train at the playground.
Davis trying out the swings for the very first time. He did magnificent!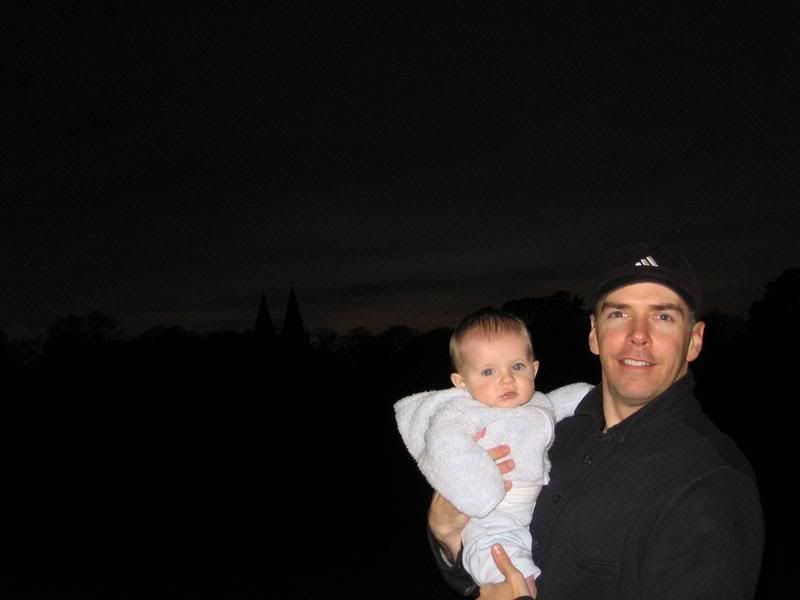 Daddy and D with St. Machar barely visible in the background.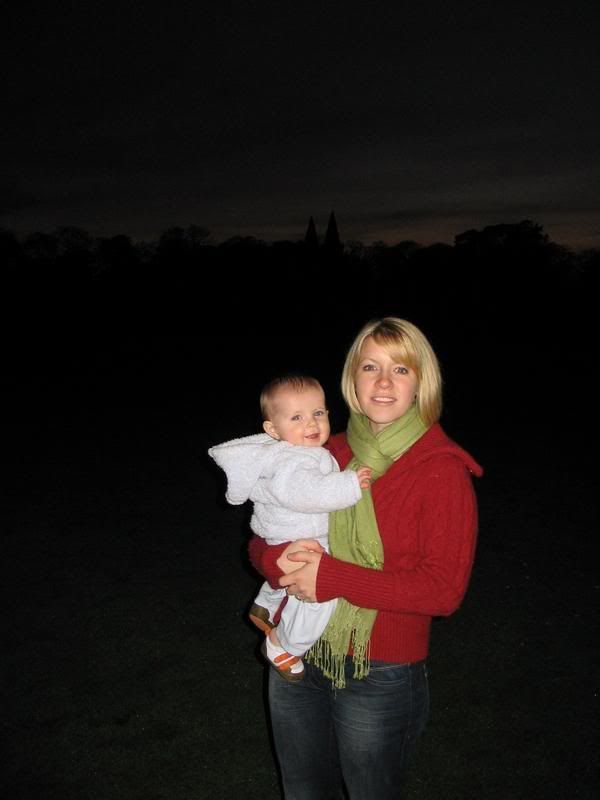 Mama and D.