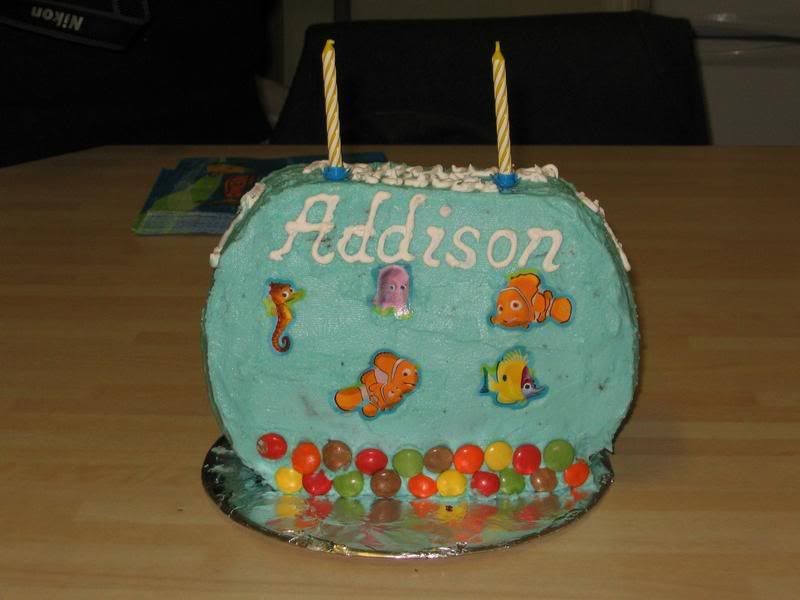 After all the pink eye excitement, we came back to a wonderful Finding Nemo birthday party for Addison. I had found a fish tank cake on the Better Homes and Gardens website, and we adapted it to the movie. (In case you were wondering, Addison has a "thing" for Nemo.)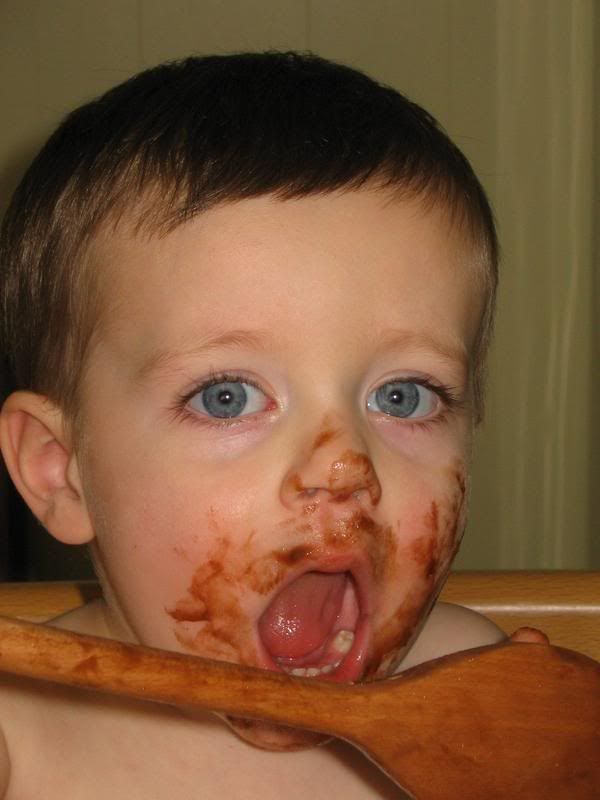 I love this picture because it captures so much of what childhood is all about...EXPERIENCING your food! Nana made homemade pizza for Addison's birthday. Pizza is another great love of his.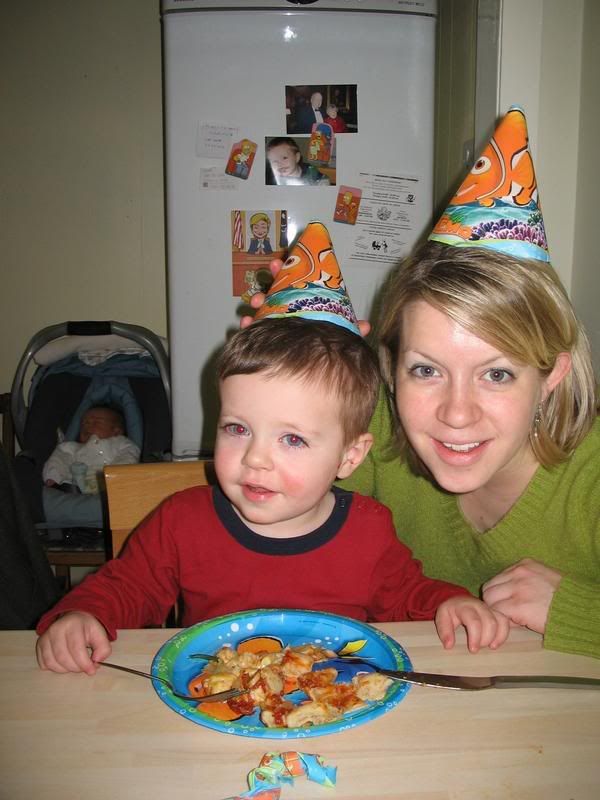 Although Addison does look a little messy enjoying his cake, it's nothing compared to last year (see the picture in the blog entry on February 22nd). He's downright pristine here even insisting on a fork. I have never met a child who devoured his food with such gusto and then regretted the mess later. Invariably, when Addison finishes his food, he holds his hands out to me and says, "Hand. Messy," with the most disgusted look on his face as if to say, "Mom, please take care of this as quickly as possible!" My thought is maybe he could just be a little neater to begin with but that doesn't seem to be in the cards for right now.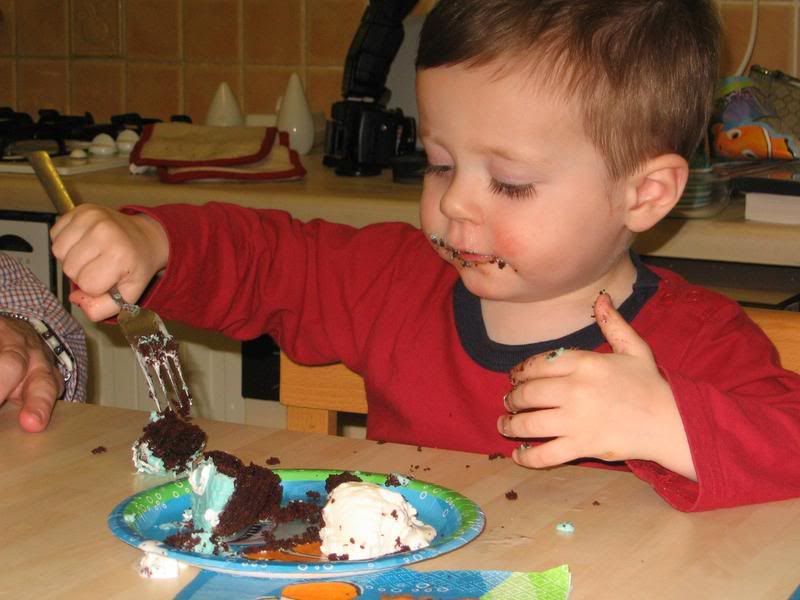 Addison loved his presents! Since Christmas he has a real awareness of what they are. Anything wrapped up, he wants to open. Among other things, including Finding Nemo dishes, he got lots of books, some clothes, and a toy phone, which he has not put down since opening it.