That's my clever conflation to placate both camps -- the Halloween revelers and the Reformation Day adherents. What started as a glorious, warm autumn day has turned into a drizzly one, so trick or treating seems unlikely at this point. However, before nap time and for purely photo-op reasons we dressed the boys in their costumes -- fireman and ray of sunshine -- and took the obligatory pictures. At least it looks like we went out for candy. The rest of the photos are in the new Halloween 2007 album. Here are my favorites.
I think they're in love with each other.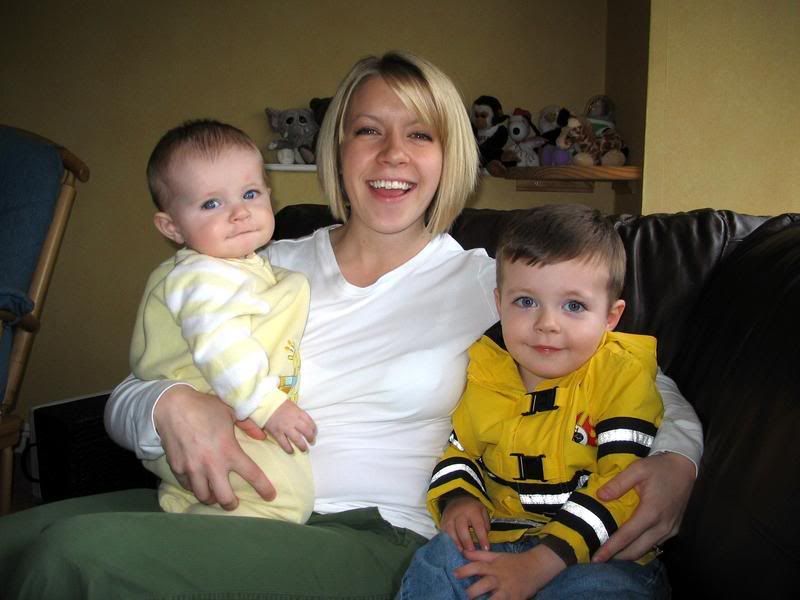 The boys with mama.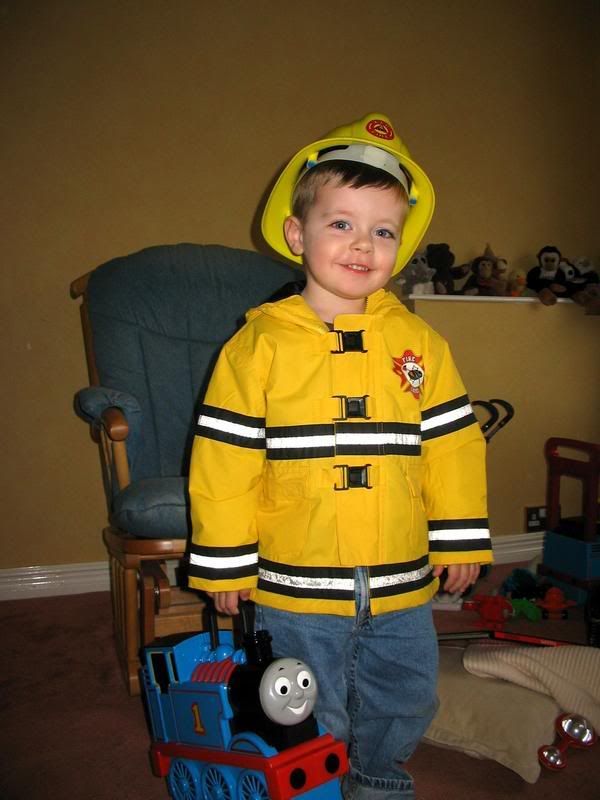 Fireman Addison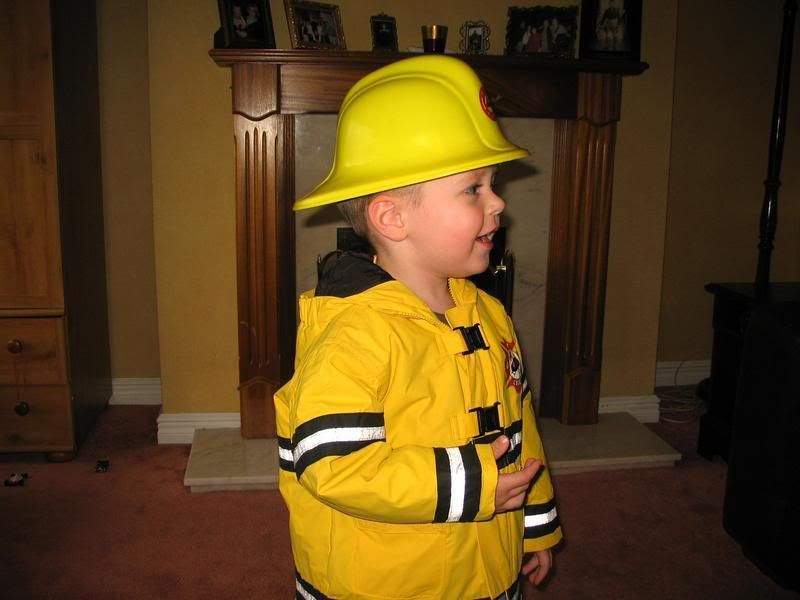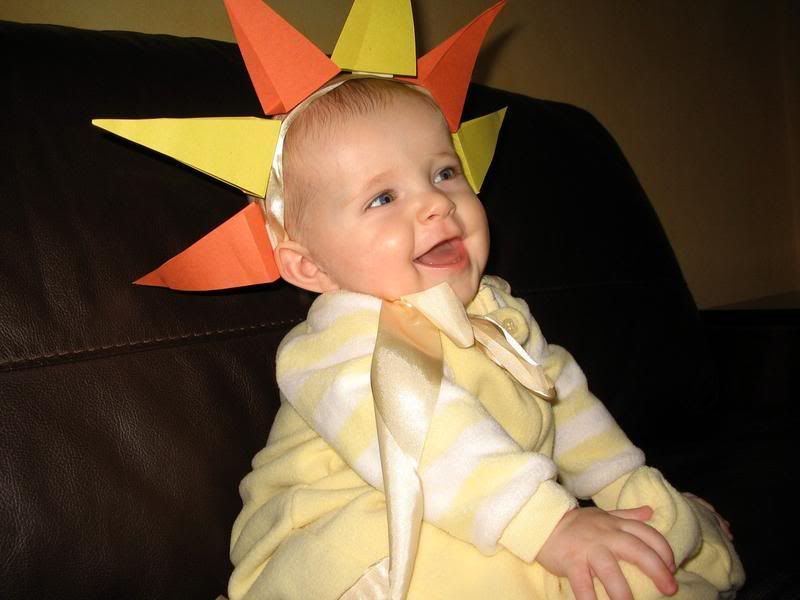 Our little ray of sunshine.