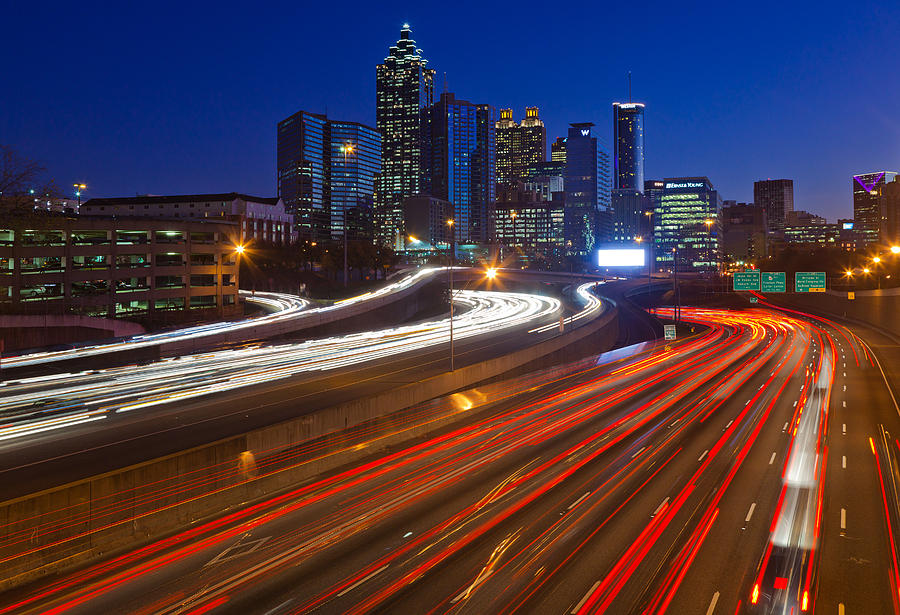 Trey and I are about to embark on one of the craziest things we've done in a long time. We are travelling by car to visit his family in Atlanta -- the crazy part being the mode of transportation. In our 8 1/2 years as parents we have never traveled by car a distance longer than about 3 hours. This one could be anywhere from 12-14 hours (or longer if we hit an I-95 disaster). Now granted we've done some pretty nutty things, like
travel 24 hours back to Scotland
with 2 toddlers in one of the worst flying experiences of my life. We also did a crazy 2,000 mile round-trip trek to Memphis in the span of 48 hours for a friend's wedding back in the old days before kids (and incidentally we nearly divorced each other in the wee hours of the morning on the return trip somewhere near the Smoky Mountains). Thank goodness for Cracker Barrel where we kissed and made up.
This trip however will be a whole new ball game. Why? Well, every time you add a new person to the equation (think Genevie), the complications and variables increase in an exponential, not a linear, fashion. I've tried to prepare as much as possible, drawing on
Pinterest for inspiration
on ways to keep the kids occupied and happy, as well as other helpful
blogs on taking long car trips with kids
. We got a
dual screen DVD player
for the kids. I'm counting on it buying us at least 8 hours of viewing contentment, and tomorrow I'm hitting up the Dollar Store for a bunch of goodies to keep them surprised and entertained (think activity books, stickers, pipe cleaners, etc.) along the journey.
On the plus side, I'm hoping to get an interesting blog post out of it even if it runs along the lines of "The Top 10 Things to Avoid Doing Wrong When Travelling with Small Kids". Regardless, I should have a relatively free week to devote to blogging about our adventures while away, and I'm hoping to catch up with a
dear friend from Aberdeen
who lives in the Atlanta area.
Wish us luck!